Serving Delaware and Southeastern Pennsylvania
Vanity Installation .Your bathroom vanity can be used for function and for adding style to your bathroom. The right vanity installation will allow you to have a vanity that works well for your household needs and function as a stylish piece of furniture in your bathroom.
Vanity installation can be complicated due to the plumbing involved, if you are looking to install a new vanity, contact the team at B & B Contracting today.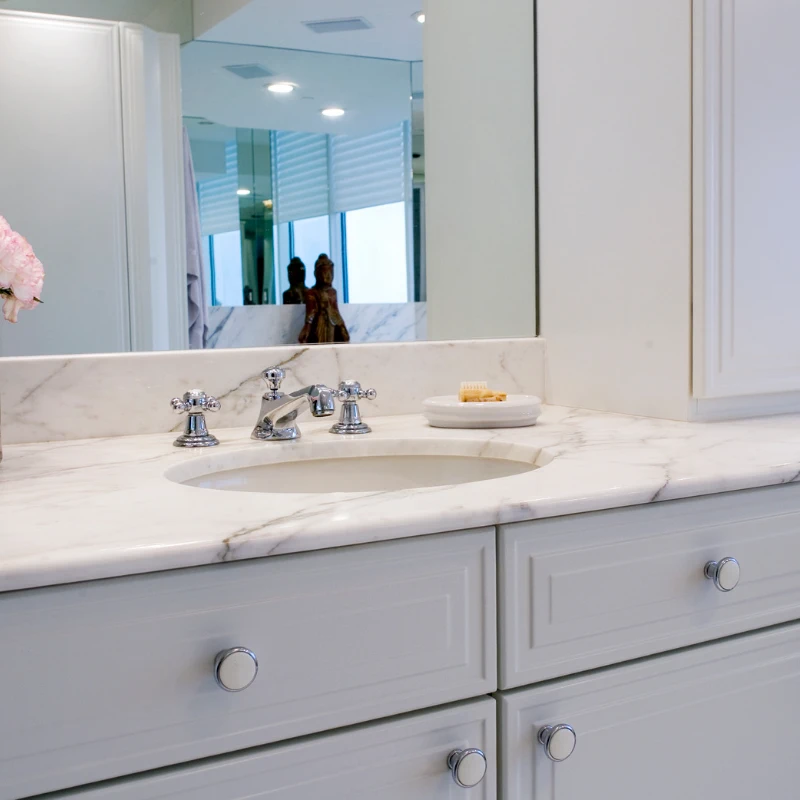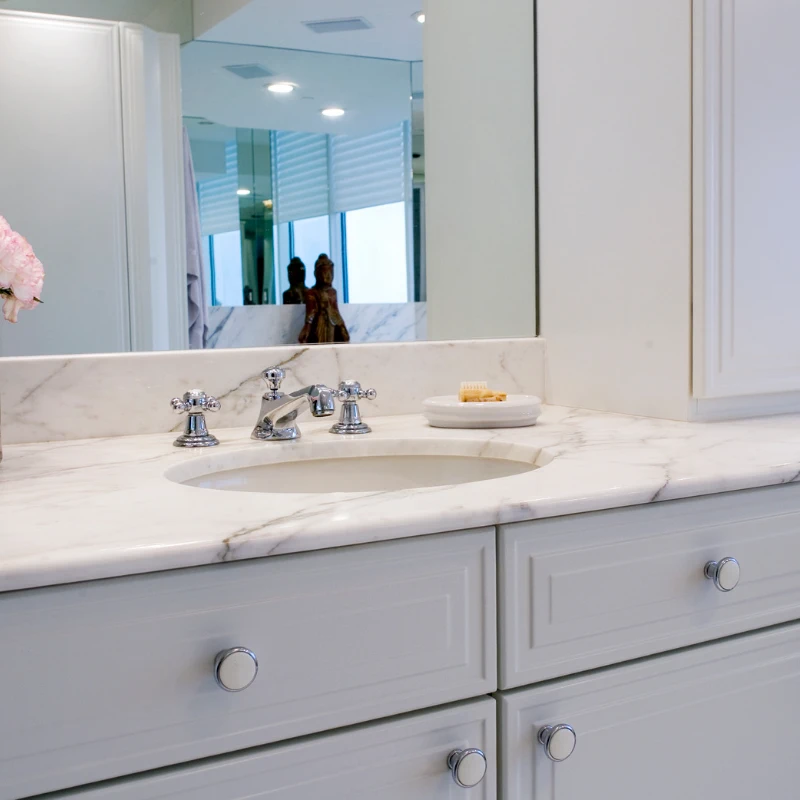 Vanity Installation in Delaware
There are endless options when it comes to vanity installation, from modern style double sinks to antique single stand alone vanity's, you can find the right vanity to suit your bathroom.
Here are some of the more popular style vanities that you can choose from.
Vessel Sink Vanities – Within the last couple of years the vessel sink vanity has become a popular choice when it comes to modern styling. This style of vanity includes a sink that sits on top of a countertop, rather than mounted into the countertop. These types of vanities usually include a unique faucet and drain system.
Wood Vanities – Wood vanities come in many styles and may even be custom made to fit a particular space. Wood vanities provide good storage options and can have a traditional drop in sink or modern styling like a vessel sink.
Double Vanities – The double vanity works great for master bathrooms where there is likely to be two people needing sinks at the same time. The styles are endless and range from a more modern feel to classic designs. Double vanities are also great when extra space is needed.
Antique Vanities – If you have an antique piece like a cabinet that you love, this piece can be turned into an antique vanity. You can also buy new pieces that have the feel of an antique piece. These vanities work well for homeowners trying to get a more classic style in their bathroom.
A vanity can become an important piece of your bathroom, it is best to have a professional complete your vanity installation due to the complex plumbing involved.
Why Choose B&B Contracting?
B&B Contracting have been working in the Delaware and Southeastern Pennsylvania area for over 10 years. In this time, we have built a reputation for high-quality workmanship. We have an A+ rating with the Better Business Bureau and always work hard to uphold our good reputation.
Request a Bathroom Vanity Installation Estimate
We can assist you with your vanity installation and home remodeling projects. Ensuring high-quality work and
 great customer service. Contact our team of professionals today at 302-998-7907