Serving Delaware and Southeastern Pennsylvania
Shower Installation .There is nothing better than starting your day, or ending your day, with a nice hot shower. When it comes to choosing shower enclosures for your bathroom, choosing the right one to fit your bathroom space and your style can make all the difference.
B&B Contracting can help you install a beautiful shower in your bathroom, whether you are completely renovating or you are looking to just change out your shower, contact our team today for your shower installation quote.
Shower Installation in Delaware & Southeastern PA
The right shower can make all the difference when it comes to making your bathroom feel bigger. No matter what design choice you make it is important to have a professional complete your installation. This will ensure that your shower and surround is sealed correctly and that water damage will not ruin your bathroom floor and surrounding walls.
With so many choices on the market including size, shape, and frames, it can be hard to choose the right shower surround for your space. Here are some of the popular design styles that you may want to consider.
Quadrant – Quadrant shower enclosures give your bathroom an elegant look by offering a curve glassed surround. Doors on quadrant enclosures slide from each side right into the surround for easy access.
Pentagonal – This five-sided surround allows you to place your shower into any right-angled corner in your bathroom. The pentagonal enclosure offers several different door types so that you can choose the right configuration for your space.
Walk In – If you have an alcove or you are looking to have an open wet room, walk-in showers can make a great choice. Contemporary and Stylish these showers give you a clear range of sight using multiple panels in different angles.
Frameless Heavy Glass – Frameless shower enclosures have heavy glass that is hung on specially designed brackets. They afford plenty of options from enclosure styles to glass styles.
No matter which style of shower you are looking to install, the team at B&B Contracting can help you with a seamless shower installation.
Why Choose B&B Contracting?
B&B Contracting have been working in the Delaware and Southeastern Pennsylvania area for over 10 years. In this time, we have built a reputation for high-quality workmanship. We have an A+ rating with the Better Business Bureau and always work hard to uphold our good reputation.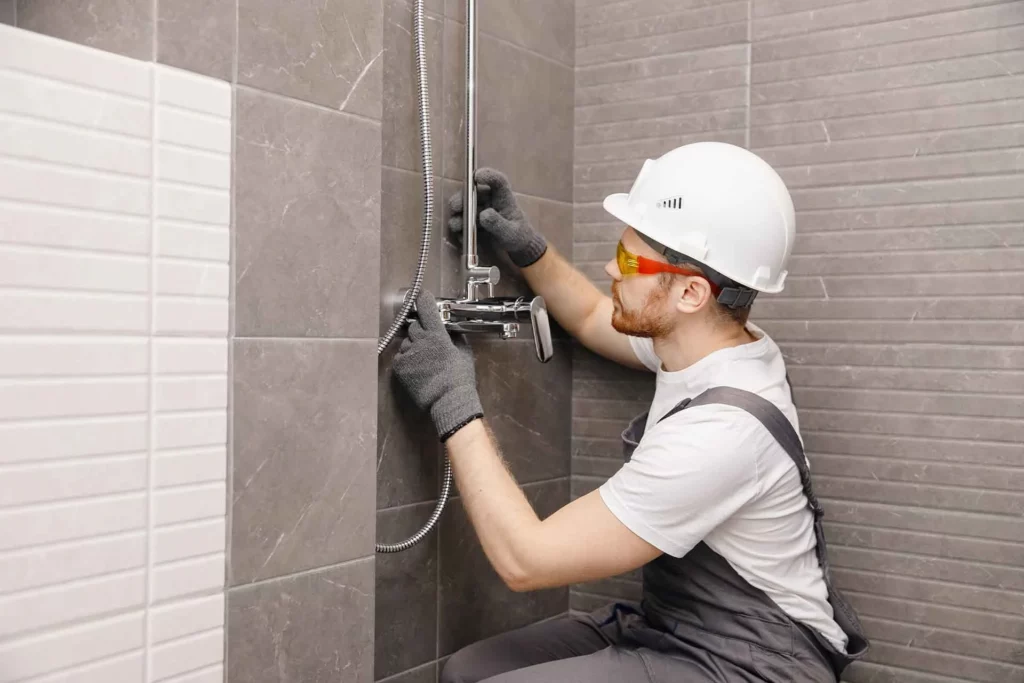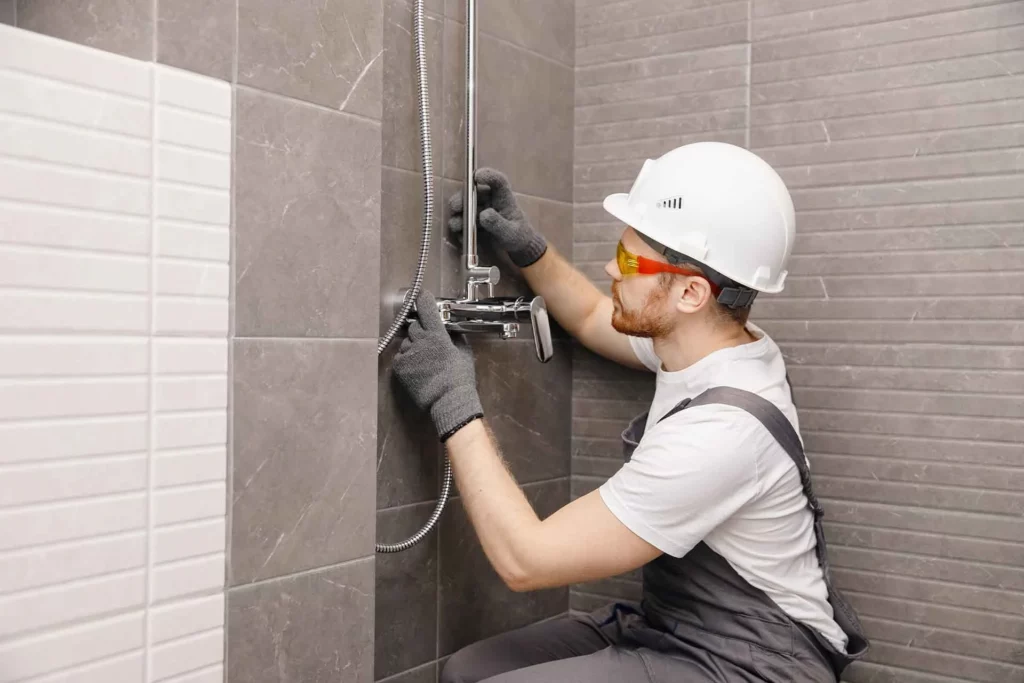 Schedule a Free Shower Installation Estimate?
We can assist you with your shower installation and home improvement needs. Ensuring high-quality work
 and great customer service. Contact our team of professionals today at 302-998-7907