Serving Delaware and Southeastern Pennsylvania
There are many ways to turn your bathroom into a place where you can relax and escape. Whether you are undergoing a complete remodel or you are looking for a simple way to jazz your bathroom up, one way to do this is to replace an old out of date bath tub with a new relaxing tub. Bath Tub Installation 
B&B Contracting can help you replace your old outdated tub with a new tub that will help you relax and unwind at the end of the day. Contact our team today to find out more about our bath tub installation services.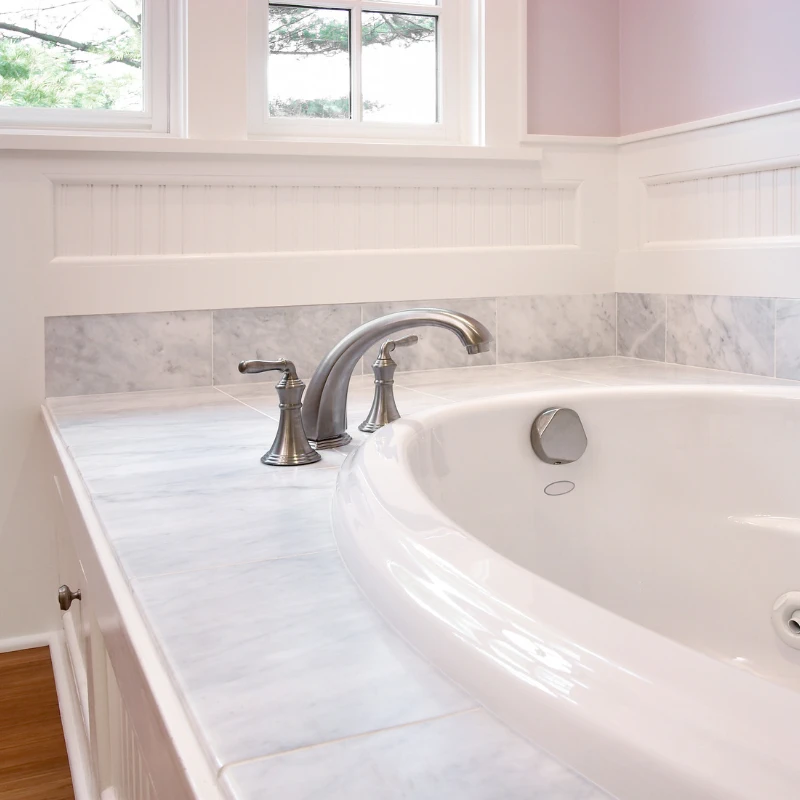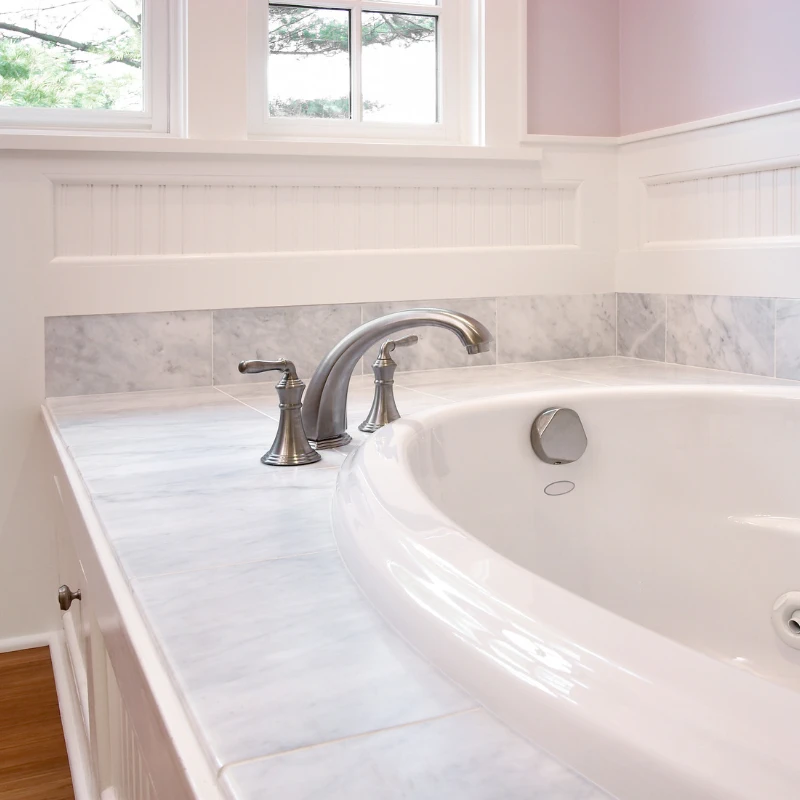 Bath Tub Installation in Delaware & Southeastern PA
We offer full bathroom remodeling services including bath tub installation. No matter what type of tub you are looking to install we can help.
Recess or Alcove Tubs – Called both recessed and alcove tubs these tubs are built into a wall space and have only one open side. This open side is the only visible side and the only finished side. Alcove tubs can save you money due to the fact that one side rather than four is finished, they are also the most popular kind of bathtub due to their cost effectiveness and the fact they leave the space in the bathroom more open.
Corner Tubs – Corner tubs are specifically designed to fit in the corner of your bathroom. You can choose to have a bath fitted along the wall or diagonally based on the space you have in your bathroom. Whilst a few corner tubs may be able to include a shower many do not have the right configurations. You can find corner tubs in many different designs to suit your style.
Free Standing Tubs – The free standing tub gives homeowners a great amount of versatility when it comes to placement. It is available in many different styles such as a roll-top and claw foot tub. Installation of these types of tubs can be difficult due to their sheer size and weight.
Drop In Tubs – If you are looking for something special like a whirlpool tub or a two person tub, then you are looking for drop-in bath tub installation. Drop-in tubs have special surroundings built to accommodate the tub which is then dropped in. B&B Contracting can build you an individual surround and install your tub.
Installing a bath tub in your home may seem like a good D.I.Y project, however when it comes to installing plumbing a professional should always be consulted.
Why Choose B&B Contracting?
B&B Contracting have been working in the Delaware and Southeastern Pennsylvania area for over 10 years. In this time, we have built a reputation for high-quality workmanship. We have an A+ rating with the Better Business Bureau and always work hard to uphold our good reputation.
Schedule a Bath Tub Installation Estimate
We can assist you with your home remodeling and improvement needs. Ensuring high-quality work and great customer service.
Contact our team of professionals today at 302-998-7907.